South Korea cosmetics has become popular all over the world. Especially the well-known brand that O HUI WHOO, su:m37 etc. are necessarily when it comes to buying cosmetics Korea trip.
All these brands are brands that are on LG Household & Health Care Group. Korea celebrities are now not only to use a lot of product but also to have received good ratings in other countries. There is a shop for luxury cosmetics such as skin massage. That's right OHUI Spa is located garosu-gil Road in the Gangnam.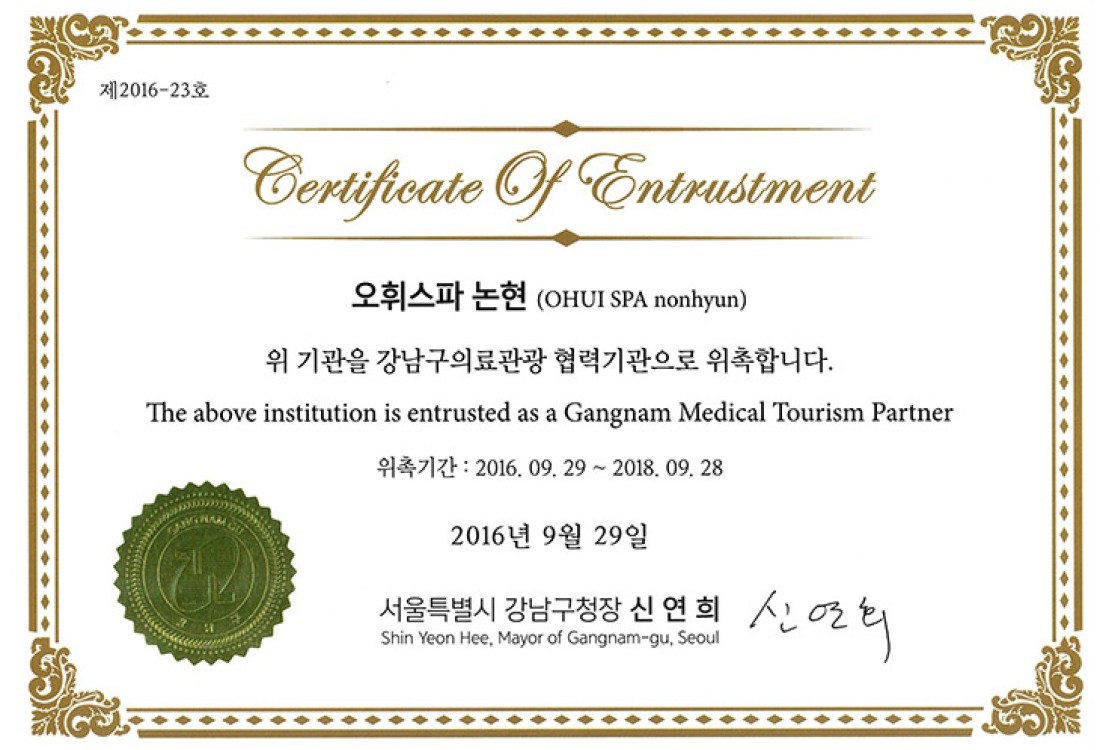 OHui Spa is the exclusive location for skin treatments with brands such as OHUI, THE History of whoo and SU: M37. Spa is often visited by a K-pop idol Shinhawa's Shin Hye-sung, and also on some occasions you might run into a famous K-drama actress! There are various facial and body aesthetic programs to suit your needs/preferences.
O HUI SPA(Whoo SPA) is a secret that has been passed down by the queens of every generation!
Whoo is now releasing a new skin care therapy. With high quality eastern essence, Whoo has the best quality of beauty care.The enjoyment of the skin therapy is taken to another level because of the exclusive taste of the Queen and the mystery of the court.
Reasons to Choose OHUI Spa
1. When choosing a skin massage shop most important thing is to use the product.  OHUI Spa is using such products because LG Household & Health Care Group to manage both products such as OHUI, WHOO, su:m37 etc. You can get a massage for relief and peace of mind.
2. After the guests received a massage according to individual skin type can be a cosmetic that can use the service for three daysAlso, if you contact us within six months as the skin problems and then send a cosmetic that can use the house for a week. This service is not better to get anywhere.
3. ​Discount and Minute Gifts
Customers who managed the spa OHUI can get free gifts with your travel kit. Other customers after only can purchase O HUI, genuine breath at tax-free prices. If you buy a lot you can also get free ems shipping.
Hours
| | |
| --- | --- |
| Monday | 10:00 AM - 10:00 PM |
| Tuesday | 10:00 AM - 10:00 PM |
| Wednesday | 10:00 AM - 10:00 PM |
| Thursday | 10:00 AM - 10:00 PM |
| Friday | 10:00 AM - 10:00 PM |
| Saturday | 10:00 AM - 10:00 PM |
| Sunday | 10:00 AM - 10:00 PM |